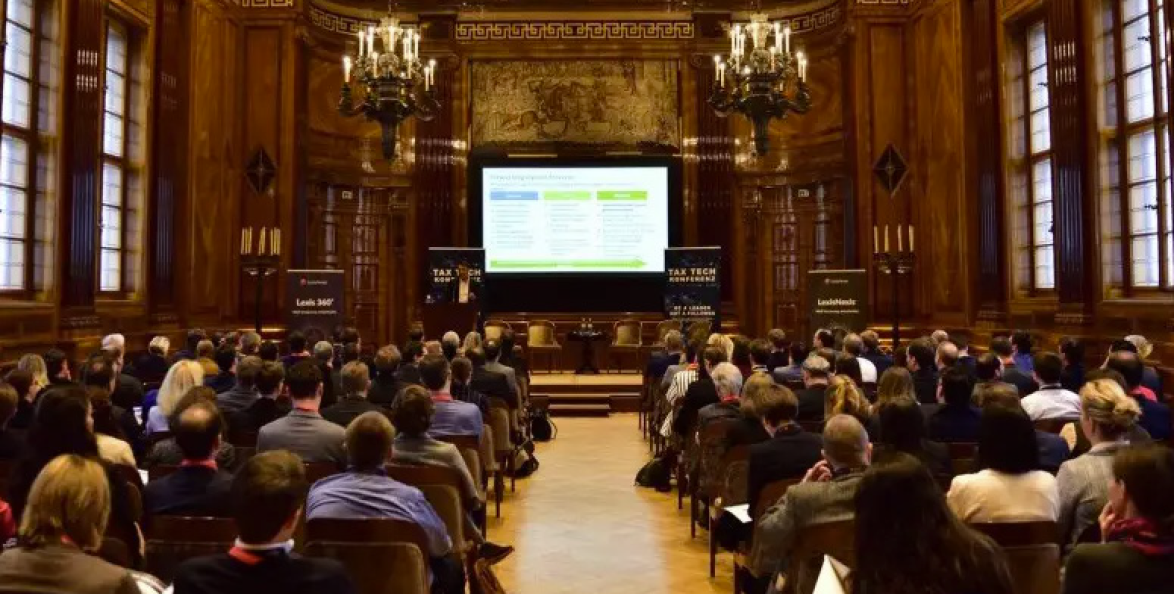 August 2020
Logisth.AI bei der Tax Tech Konferenz 2020 in Wien
With the launch of the computer in the offices some decades ago, the work of a tax accountant has conceivably been made easier (simpler check, correction, analyses), however, no noticeable advantage for clients has occurred.
Bookkeeping cannot be the control mechanism for decisions of the management. Information is usually available much too late (usually after more than 45 days). Nowadays one must react much faster to changes in the business world.
Clients as well as tax accountants perform the same activities, so the client has:
Copies for the filling of bills
Acquisition of billing data for the bookkeeping / acquisition for the transfer
Search for bills
The total cost of bookkeeping has not been decreased by the introduction of computers
Clients do not explicitly feel the consulting of tax accountants. However, this results from the fact that good accountants are difficult to find and are overstrained by having to do the bookkeeping in time.
Hence, tax accountants can simply be exchanged and mainly differ from each other regarding costs for bookkeeping and payroll accounting.
Reservations towards digitalisation:
We´ve always done it that way.
What should I do with my employees since I cannot fire them at the age of 50 having worked for me for more than ten years?
My employees don´t want that.
Now we have to learn a new software and change our work process.
I am retiring in two years´ time, my successor should deal with it.
I haven´t dealt with bookkeeping for years, my senior accountant does that.
Digitalisation as a necessity?
The increase of efficiency of processes has been a driving force since the industrial revolution. Consumers are used to getting everything faster and more cheaply - and if they do not get a cheaper service, at least a better service at the same price.
Especially nowadays, enterprises have to question each single expense and if its price is too high or not necessary.
Digitalisation products right up to the "digital accountant" increasingly come into the market. For a fraction of the price of a classi tax accountant, clients can book receipts fully automatically, including automatic notifications to the tax office (UVA). The tax accountant is only needed for the annual accounts.
As a result, the pressure on the industry increases to offer increased efficiency without asking for a higher price, resulting in raised customer loyalty. The tax accountant can no longer be exchanged easily, the alleged loss of revenue is compensated by consulting services as well as by the addressing of new target groups. These additional costs are not relevant for the entrepreneur, since they enable better economic activity.
Successful digitalisation with Koll & Partner:
Mr. Stöckelmaier of Koll & Partner has been working with our digitalisation product Logisth.AI for almost two years.
A brief résumé:
No employees have been dismissed - on the contrary.
Turnover and operating result have significantly increased.
The amount of consultancy has clearly increased.
Employees are more motivated and labour turnover rate has decreased.
Clients gladly accept the possibility of digital transfer of receipts and direct access to information about bookkeeping in the cloud.
Clients always try to lower prices, but prices are kept stable.
Requirements for a digitalisation product:
The simpler digitalisation product can be integrated into the past work process, the more successful the implementation.
Important factors:
Close integration of the bookkeeping software.
No redundant data storage.
Bookkeepers can work with their familiar bookkeeping software and do not need extra training.
High accuracy of recognition of completely correctly identified receipts.
Fast manipulation of processes without interception.
Portal for clients with upload of documents and receipts up to a digital tax accountant with opportunity to booking.
Instantaneous results (live bookkeeping).
Visit our presentation of Logisth.AI and get excited by the world of digitalisation!